Archery Records
Here at the Bowmen of lyme, we like to give our members the best facilities we can offer both on and off the range. We use www.archeryrecords.co.uk to automate all of our archery record keeping. This software gives all our members total visibility of their scores on any internet enabled device.
To view our club records, please follow click link bowmenoflyme.archeryrecords.co.uk.
Performance Charts
These are an invaluble tool for beginners as they visualize their improvement over time. Beginners will slowly increase the maximum distance they shoot and their scores will go down as a result. The charts help to maintain perspective irrespective of actual scores.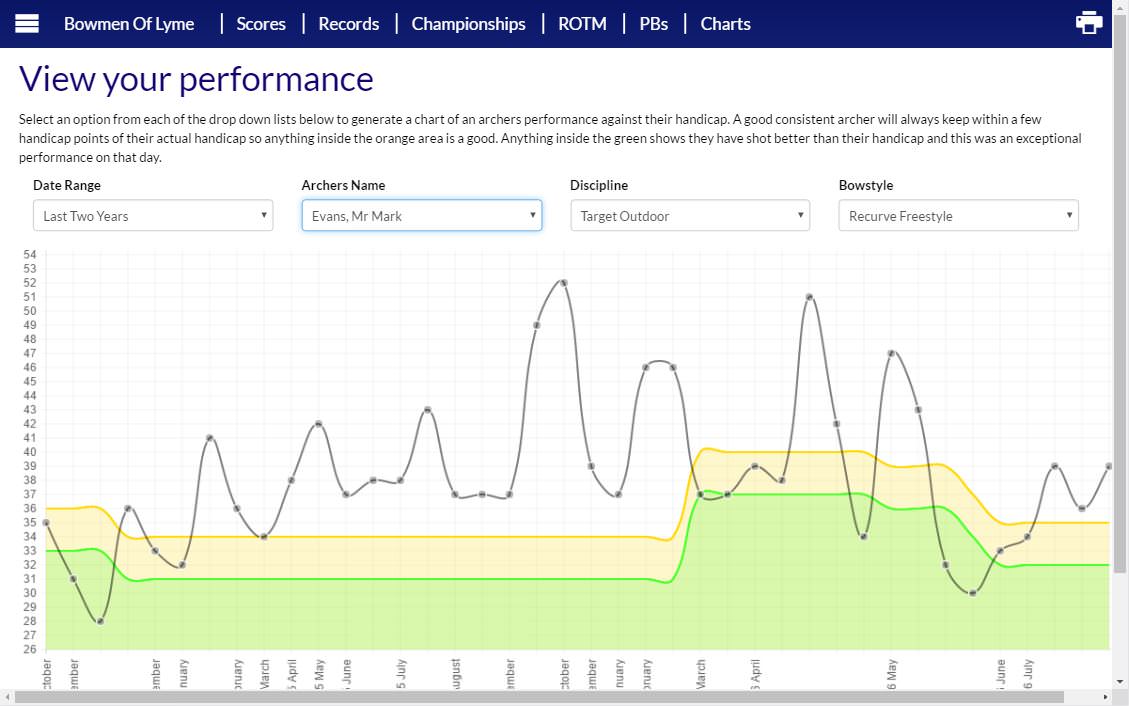 ---